Local Features
In the heart of the Chilterns, Little Kingshill has a number of interesting features to look out for:
Cherry Orchards

Cherry orchards were a notable feature of Little Kingshill and the surrounding villages. Historically, most Buckinghamshire cherry orchards were found in the south of the county around High Wycombe and south of Aylesbury: 'Buckinghamshire ... thinks so highly of its "chuggies", as the jet-black cherries are called locally, that the first Sunday in August is observed there as "Cherry Pie Sunday". This marks the completion of the cherry harvest with the gathering of the late Prestwood Blacks, and it is the custom for cherry pie, or other delicious recipes such as cherry turnover or cherry duff, to be served in cottages and farmhouses.'
Red Kites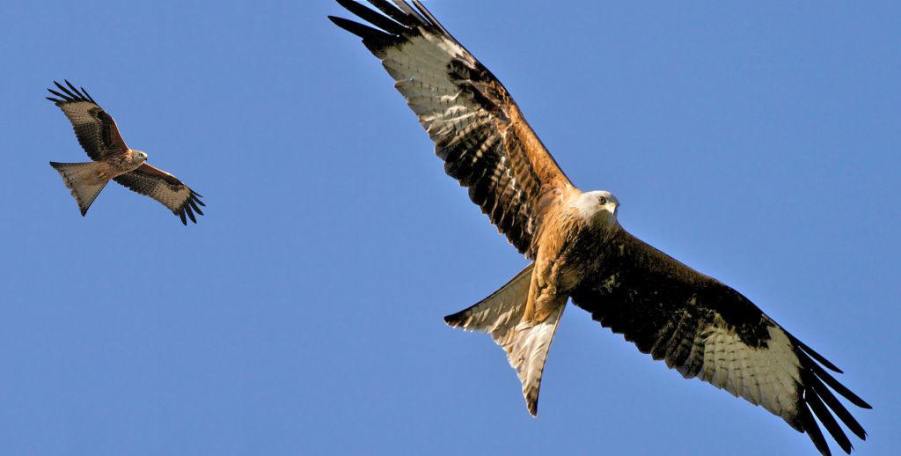 Persecution of the Red Kite as vermin during the 17th and 18th Centuries resulted in its complete extermination in England. Since its reintroduction to the Chilterns in 1992, however, the Red Kite has flourished and is now a familiar sight in our skies with the distinctive forked tail and striking colour. The birds have a wingspan of over five feet (1.6m), but a relatively low body weight of 2– 3lbs (1–1.5Kg), making them extremely agile with the ability to glide for long periods with hardly a beat of the wings. 'The Red Kite is one of only a handful of birds that manages to thrill and delight almost everyone who is lucky enough to see it at close quarters. It has all the attributes required for attracting attention and admiration, including a spectacular plumage, a wonderfully graceful and effortless flight, and the habit of drifting slowly, low over the countryside, where it can be appreciated to full effect.' – Ian Carter, The Red Kite, Arlequin Press, 2007.